As an ER doctor on the front lines of acute care, I thought the entire medical system was
broken

.
I created a new path that embraces a personalized approach combining the power of epigenetics, lifestyle, and nutrition to achieve optimal health and vibrancy. For the last 20+ years I've been on the front line of acute illness (ER doc here …
and yes, these past couple years have been tough

.)
Despite spending two decades in the trenches of conventional medicine, I've always had a passion for health, wellness and preventative medicine. There was always a "missing link", I just couldn't figure it out.
Before we go any further into my background, it's critical for me to share my story. There was a critical event that changed my life forever and propelled me into a new arena where I felt compelled to forge my own path in the field of functional medicine.
It starts with my mom.
My mom was my best friend and the person I trusted with absolutely EVERYTHING. She was my northstar and inspired my career and passion for health.
BUT…. in May of 2018, the unimaginable happened. I lost my mom suddenly. My mom…who strictly ate organic, never touched a cigarette, exercised 4-5 times per week and did everything "right" was diagnosed with a neurodegenerative disease and rapidly declined right before my eyes…at the age of 66.
As a practicing physician working on the frontline of acute care "saving lives" daily, I could do NOTHING to help my mom. I felt helpless and disempowered.
We bounced around from city to city, specialist to specialist and every time, left without answers.
For me medicine, as I had known it, was
broken

.
How could I have lost the healthiest person I knew, so quickly? Is there something I could have done to help her prevent her sudden illness?
I had witnessed first-hand the need for a more comprehensive approach to healthcare and vowed to reimagine a new way of caring for patients.
For years, I had added Functional Medicine training to my 20+ years of medical experience. I received my formal Functional Medicine training through the prestigious Institute of Functional Medicine, American Academy of Anti-Aging Medicine, Institute for Integrative Women's Health, as well as completed a mentorship with The Kalish Institute.
II am committed to creating a movement away from the sick-care model of medicine and towards one where disease is reversed and/or prevented. My goal is to make my patients feel and look their best through lifestyle modifications, optimization of epigenetic expression, movement, nutrition, mindfulness, meditation, and the strategic implementation of natural supplements.
My evidence-based approach is aimed at re-igniting the body's innate ability to heal itself by optimizing and nourishing its conditions. My approach is one that is collaborative. I will meet you where you are and we will work together to achieve YOUR health goals.
Dr. Nashat Latib, DO FACEP IFMCP
Has 20+ years of clinical experience as a Board Certified Emergency Physician and is one of only 960 Institute of Functional Medicine Certified Physicians in the world. She's certified by the American Board of Anti-Aging and Regenerative Medicine and has specialty training in hormone replacement therapy, weight loss, and natural fertility. She completed her medical degree at the New York College of Osteopathic Medicine followed by a residency in Emergency Medicine at the Albert Einstein Jacobi-Montefiore Medical Center in the Bronx, NY. Dr. Latib has served in multiple leadership roles in large hospital systems and has served as an expert panelist for the Texas Medical Board for the past 13 years. She currently serves as the Functional Medicine and Fertility Director at Sydenham Clinic in Houston, TX.
Dr. Latib is passionate about health, wellness, and preventive medicine. She has a unique perspective having served as a frontline physician during the course of the COVID pandemic and has witnessed first-hand the need for a more comprehensive approach to healthcare. Her practice philosophy employs the benefits of traditional medicine while also embracing its limitations using a functional approach to both prevent and reverse disease.
Dr. Latib believes that a personalized approach that combines the power of epigenetics, lifestyle, and nutrition is the secret to achieving optimal health and aging vibrantly. She is passionate about promoting awareness and making functional medicine accessible to individuals, families, communities and corporations.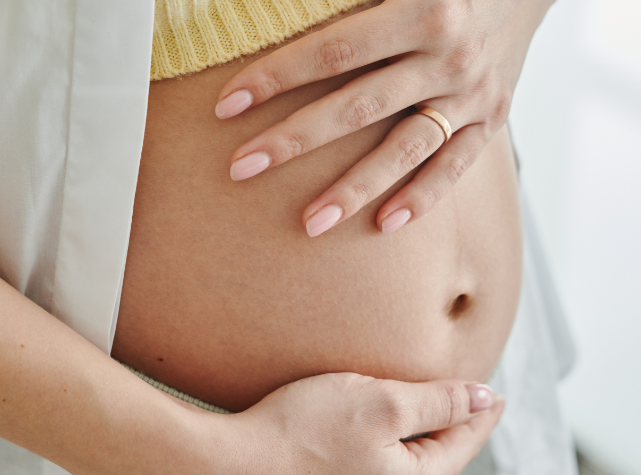 I'm trying to

get pregnant

and
need support.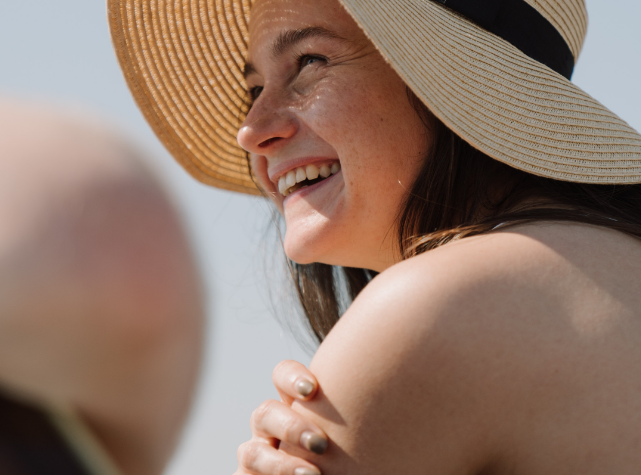 I'm trying to feel
healthy & vibrant
and need support.
10 Steps to Balance Your Hormones by Harnessing the Power of Detoxification
The initial steps needed to bring your hormones back to balance are crucial. We'll show you where to start. Grab the free transformational guide.
Does your dream of starting a family
feel impossible

?
There is hope. Our protocols have more than an 80% success rate and are designed to uncover the root cause of your infertility. Take our short quiz to get started.